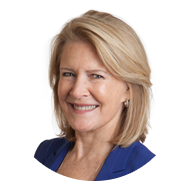 Gail Perry, MBA, CFRE, international fundraising consultant, keynote speaker, trainer, philanthropy leader
With over 30 years experience in successful major gift and capital campaign fundraising, Gail is known for her practical and donor-centered approach to raising money in today's world. She guides her clients to close transformational gifts that catapult their organizations to new heights.
Gail was recently named #10 on the list of America's Top Fundraising Experts, published by Philanthropy Media, and her Fired-Up Fundraising Blog is consistently listed among the top fundraising websites in the world. Her best-selling book, Fired-Up Fundraising: Turn Board Passion into Action (Wiley/AFP) has been called the "gold standard guide to building successful fundraising boards."
A popular and energizing speaker, she keynotes fundraising conferences in the US and abroad. She has taught campaign master classes in Australia, New Zealand, Mexico, Canada and across the US. She leads energizing fundraising workshops and board retreats around the globe. She particularly enjoys working with nonprofit board members; introducing them to a new perspective on fundraising and how they can be successful.
She is co-founder of the web-based group Capital Campaign Masters, and a contributing author to Capital Campaigns: Strategies That Work – the #1 selling textbook and resource for capital campaigns. She has coached over 40 capital campaigns from LA to Maine, and has personally led 25 campaigns as staff or consultant, raising over $500 million.
Gail launched her fundraising career at Duke University and then went on to lead fundraising at the Kenan-Flagler Business School at the University of North Carolina at Chapel Hill.
She received her MBA from the University of North Carolina at Chapel Hill where she was a Business Foundation Fellow. She also received her BA in English with honors at the University of North Carolina, where she was elected to Phi Beta Kappa.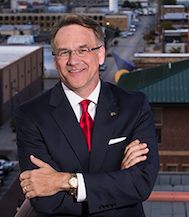 Robert Swanson, President & CEO Swanson House
Robert's 30 years of fundraising and consulting experience spearheads a team of consultants with more than 100 years of combined experience. He has worked in 14 states with nonprofit organizations. Robert believes strongly "…large gifts are created, not found." His proven "fundraising architecture" serves as the fundraising framework for all Swanson House clients. He stresses the need and effectiveness of thoughtful and professional fundraising in which donors are respected and acknowledged.
In addition to his successful client work, Robert has spoken and presented throughout America to a variety of nonprofit resource and advocacy groups including the prestigious International AFP Convention. Robert concluded his nonprofit career as CEO of the Emporia State University Foundation.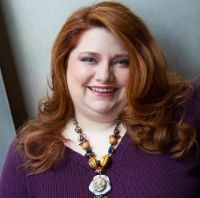 Lynne Wester: The Donor Guru
Lynne believes that donor relations is the key to unlocking fundraising success and that organizations must be as dedicated to the donor experience, or DX, as they are to the ask itself. Sometimes referred to as the Olivia Pope of fundraising, Lynne helps organizations when they need it the most – when crisis or opportunity arrive.
Lynne and her teammates at the Donor Relations Guru Group partner with nonprofits large and small on a variety of initiatives from developing sound strategy and vision to utilizing technology and creating meaningful donor engagement - all designed to positively affect the fundraising bottom line. Her guidance has led her clients to be recognized on the national stage for fundraising innovation, creative communication, and groundbreaking donor relations work.
Lynne is one of the most sought-after fundraising speakers in the world. Speaking is her passion and she loves sharing her knowledge with others. She has presented at regional conferences of 40, large international conferences of over 4,000, and everywhere in between.
Lynne created the DRG website to be used as a unique industry tool filled with resources, samples and thought leadership on donor relations and fundraising. She is regularly featured in publications such as the Washington Post, Chronicle of Philanthropy, and CASE Currents and has authored three books of her own on a myriad of industry topics.
Lynne received her B.A. from the University of South Carolina, holds a Masters in Strategic Fundraising and Philanthropy from BayPath University, and proudly sports a DUCKtorate from the Disney Institute.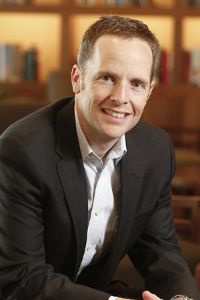 Ed O'Malley - President & CEO of Kansas Leadership Center
Ed O'Malley is the founding President and Chief Executive Officer of the Kansas Leadership Center. Formed in 2007, the center now works with over 2000 Kansans each year in extensive leadership development trainings. Education institutions, non-profit organizations, local governments and companies across Kansas utilize the Kansas Leadership Center to help build the capacity of their people.
Prior to forming KLC, Ed served two terms in the Kansas legislature and was also an aide to Kansas Governor Bill Graves. Ed is the co-author of a pair books related to the work and mission of the KLC: For the Common Good: Redefining Civic Leadership, Your Leadership Edge: Lead Anytime, Anywhere and What's Right With Kansas: Everyday Citizens Transforming Their State.